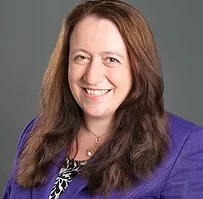 HELEN WRIGHT
Chair
Dr Helen Wright is an international education specialist and a well-known school principal, having led schools in the UK and Australia for over 13 years. Since leaving Headship in 2014, Dr Wright has focused on social mobility for all young people; she has an active portfolio career, including as an executive coach of senior educational leaders, and she is a non-executive director on a number of boards in the UK and overseas.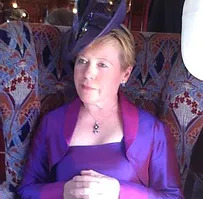 WENDY BELLARS
Deputy Chair
Wendy is a retired Head Teacher whose teaching subject was English. She has worked in state and independent schools, in Scotland and England, in single sex, co-ed, boarding schools and day schools. Wendy's first degree was in English Literature and Scottish Literature, and she is a passionate believer in the importance of both the spoken word and writing, particularly for young people. Despite its infamous split infinitive - "to boldly go" - Wendy is a great fan of the original Star Trek series. She also enjoys: walking her two dogs, who come from rescue centres; reading; sleeping(!); and chocolate!
JENNIFER BROADLEY
Trustee
Jennifer is a retired primary school teacher and language coordinator. She continues to support education through her relationship with Edinburgh University and work judging public speaking and debate competitions, such as the ESU Mace. She firmly believes that the development of verbal communication is essential for an articulate and confident future generation. Jennifer enjoys reading, is a member of three reading groups, likes to go to poetry readings and loves the Edinburgh International Book Festival. When not reading, she is tramping the hills and footpaths in the company of her border collie, Lucy.
ELSPETH HOUGH
Trustee
Elspeth Hough job-shares the role of Head of the Family Unit in the Scottish Government.  Prior to joining the civil service shortly after devolution, Elspeth studied French and  Mediaeval History and taught English abroad.  In her youth she was an active participant in debating and public speaking events, which she now recognises provided invaluable training for  transitions to higher education and the world of work as well as much enjoyment.  She is keen to ensure that similarly high-quality opportunities remain available to young people today. (Elspeth holds this appointment in a personal capacity.)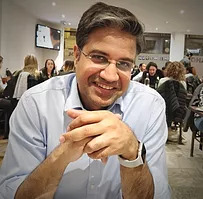 GURVINDER BRAR
Trustee
Gurvinder was the Global Head of Quantitative Research & Strategy at Macquarie. Prior to joining Macquarie he was a senior analyst at Citi. His team developed Equity trading strategies using both traditional and Artificial Intelligence techniques to service Global Institutional investors (i.e. Hedge Funds, Asset Managers, Sovereign Wealth Funds). He has travelled extensively and managed teams located across global regions, appreciating the diversity in building and running successful organisations.
Charles Holmes
Trustee
Charles is Head of Deposit Return and Extended Producer Responsibility in the Scottish Government.  He studied politics at King's College, Cambridge, before joining the civil service in 2017.  A keen debater in his schooldays, Charles remains active as a coach and judge of schools' debating.  He believes that debating and public-speaking skills are the best gift we can give Scotland's young people and is proud to be working to expand access to debating workshops and competitions.